INVISALIGN or 3M™ Clarity™ Aligners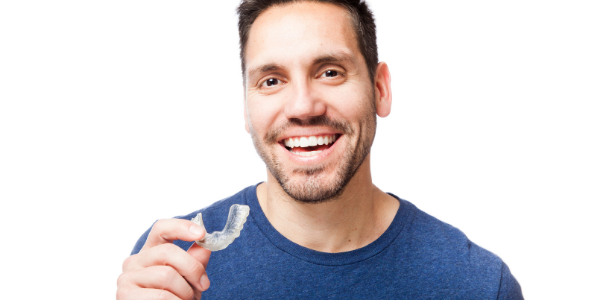 Invisalign and Clarity Aligners from 3M are the most reliable and superior quality choices for invisible braces. These invisible aligners will be nearly clear from the outside, and are custom created to straighten misaligned teeth, eliminate the gap between teeth, and correct crowded teeth. A dedicated orthodontist will be able to guide your teeth gradually in the desired position using the clear aligner system, while keeping you comfortable throughout the treatment.
Your treatment with Invisalign or 3M Clarity Aligners will involve a digital, custom treatment plan to determine how precisely your teeth will move and what would be the estimated time to restore your smile. You will be provided with a series of clear aligners designed just for you. You will be required to wear each aligner for about a week or two, depending on your specific treatment plan.
Aligners are removable, which gives you the flexibility to take them off while eating, drinking or for any special occasion. For best results, your goal should be to wear your clear braces for at least 22 hours per day.